Hi all,
So a while ago my mother-in-law to be was sending me massive 2mb+ photos via email. I asked her why she doesn't resize them and she said because she didn't know how.
In the end, my partner suggested a website for her to visit which resized the image for you and sent it back.

I guess that's ok if you don't know any better. I decided to code up a small app for her so that she doesn't have to upload then download the image.
So...here it is!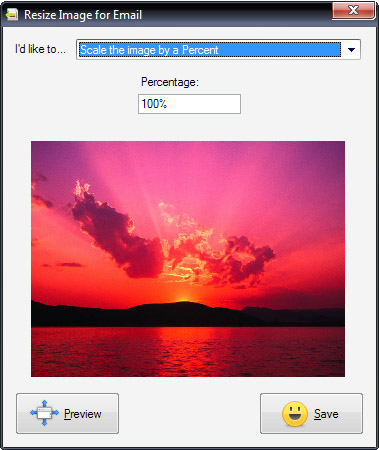 http://www.r2.com.au/downloads/files/qa ... v1.0b1.exe
Download it and see what you think. If you know someone who could benefit from it, then send it to them!
Don't forget to post your thoughts here, I'd love to hear how now finally someone doesn't send you 2mb+ emails with just 1 photo!
Its very simple and yes you can easily do it yourself in photoshop, but there are people out there who can't!
NOTE: You'll need .Net 2.0 installed in order to use it, if you haven't already got it ->
http://www.microsoft.com/downloads/deta ... laylang=en
Cliff